Ultra Tech
Ultra Tech is a medium size, debt free, closely held company. We are not monolithic; we are matrix managed, no more than three levels removed from the President of the company, even our operators. This allows us to be problem solvers so we can adapt to our customer needs more quickly. We can have a top level team meeting within a few minutes and have an answer or solution very quickly; no layers or committees to wade through. Our reaction time and service are second to none because of this culture. When you work with us, you talk to individuals and the President if necessary.
We excel in our commitment to the environment and working with customers to make their product "green and environmentally friendly" in every way possible. We are leading the way in development of alternative compounds for the next generation of profiles and products.
Personal Touch
A real person is waiting to help make your project succesful.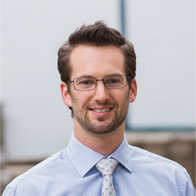 Our production people have informed me that you have come up with a "green" alternative formulation that really, really works. I know it has taken some time for you to develop and test. We appreciate all your hard work and commitment to our environmental "green" initiative. Congratulations
Jackob Deleroy